Transformers TCG Deck Builder
Sign up and create a Fortress Maximus account to start using the deck building tool. Create, search, like and share decks on fortressmaximus.io.
Share Only The Decks You Want To Share
Public deck lists show up on fortressmaximus.io listings and are searchable
Private deck lists can only be seen by you
Unlisted deck lists can only be seen with people you share the link with
Create A Deck List
Easily find and add the cards to your list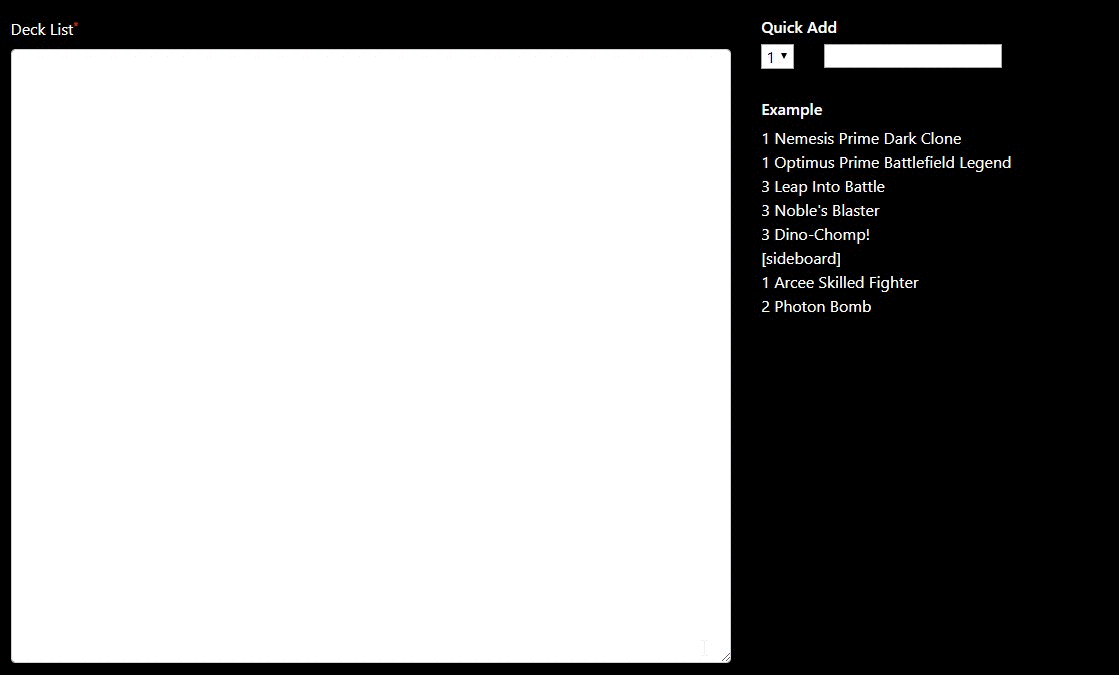 Don't forget your sideboard!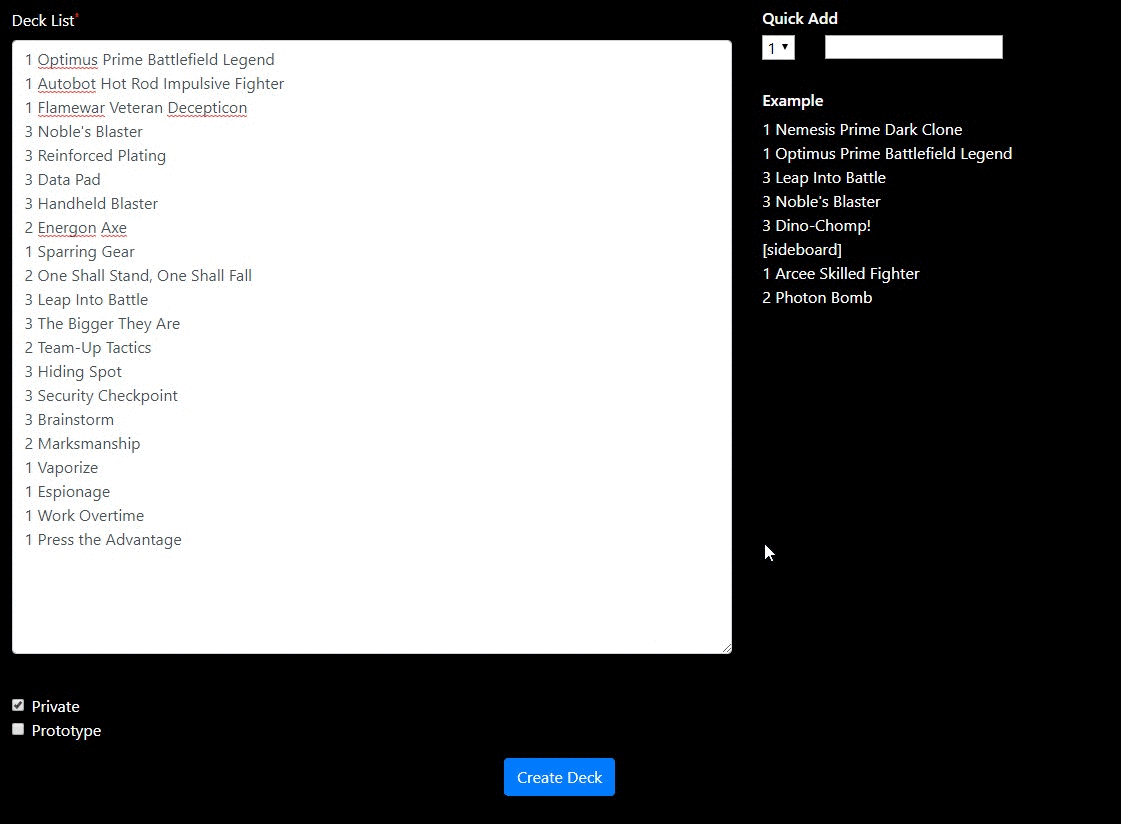 See Your Deck Stats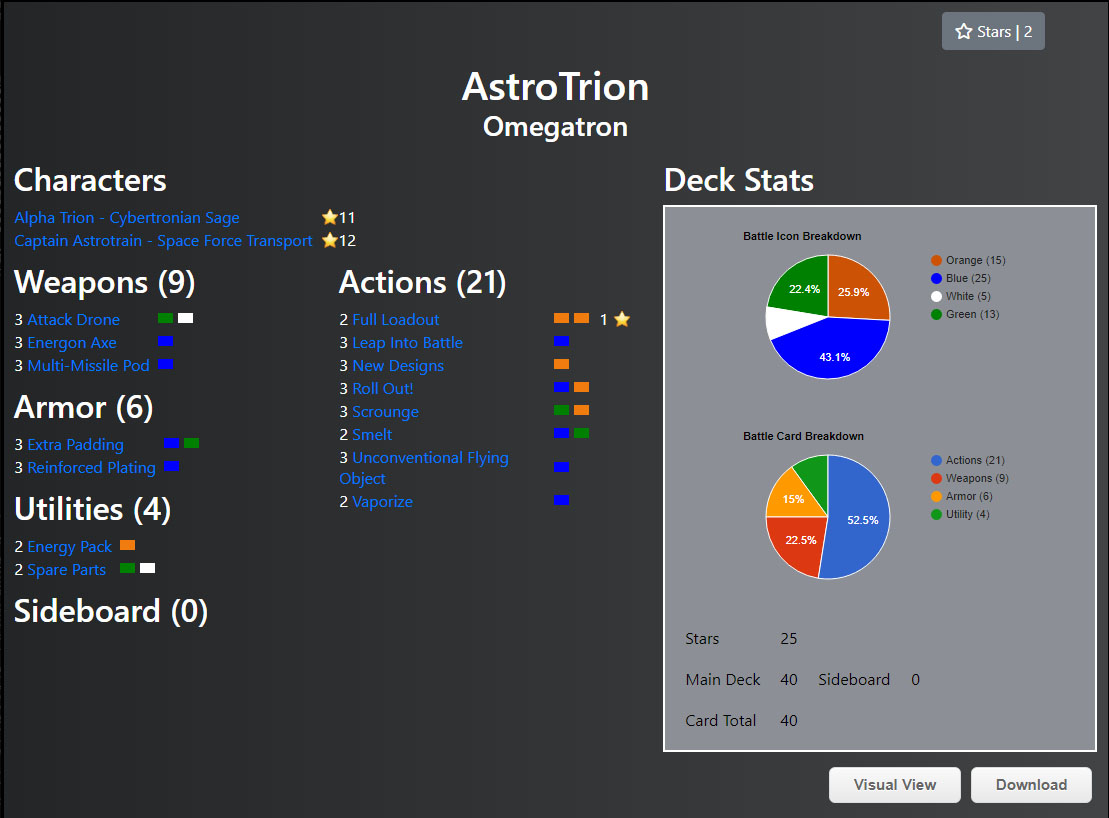 Share Your Deck List